Courtney's Kitchen
In February 2019, Puliatti was approached by a dear friend who "just knew" they could help her bring new life to her kitchen! Puliatti started with lighter colors to enhance the brightness and welcoming nature of the space, countertops custom built and designed with an Epoxy Pour by Puliatti, new custom cabinetry, and her now famous creative touches and flourishes, including a handmade table, to really make it a space that welcomes friends new and old!
Home Owner Courtney with Puliatti Living Owner and Executive Designer, Stacey Puliatti
Courtney wanted a bright space where she could entertain friends, raise her family, and look out on the beautiful views having coffee every morning. 
Kitchen Island For Prepping and Gathering.
Courtney and her husband Matt both love being adventurous in the kitchen! They are constantly looking for new recipes; delicious meals to prepare together for their sweet family of five. Their favorite spot is now in front of the newly designed kitchen nook with gorgeous widows, banquette seating and a custom table made by Puliatti.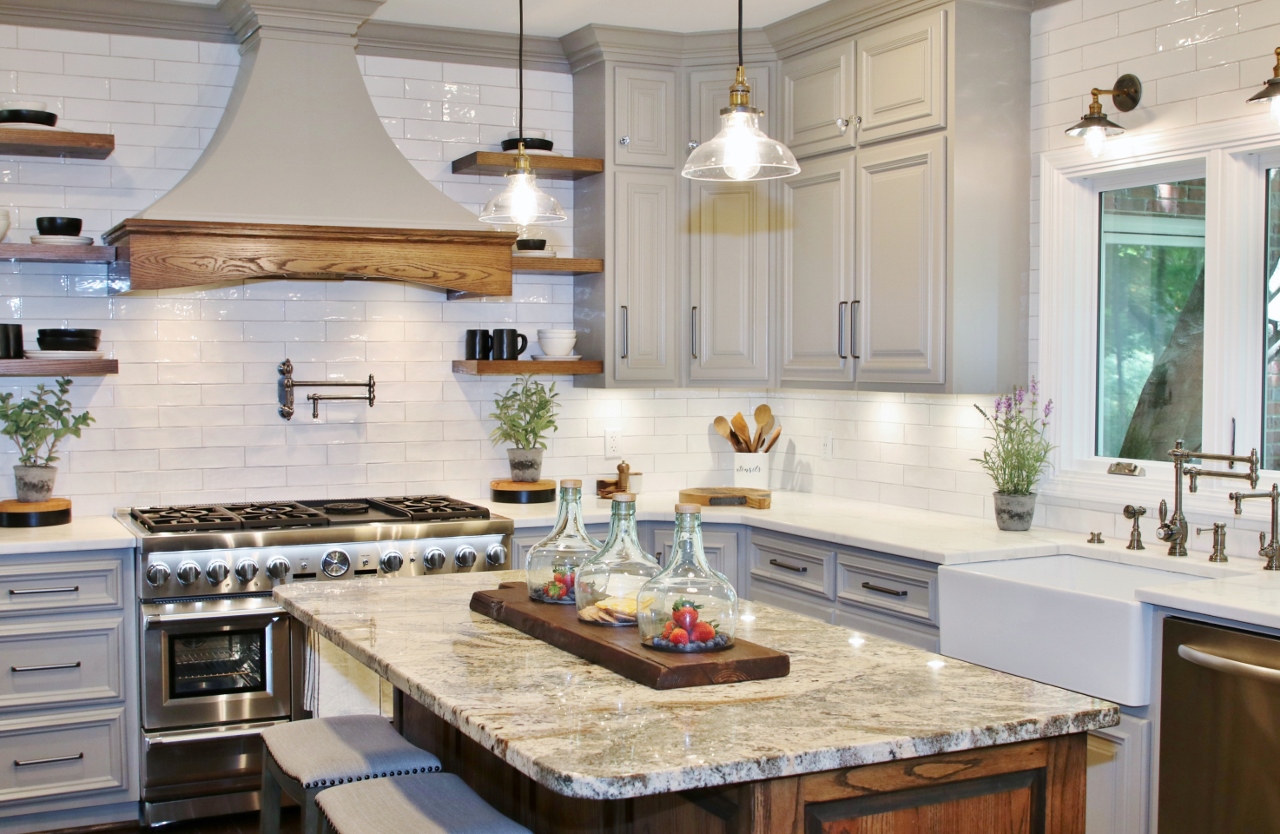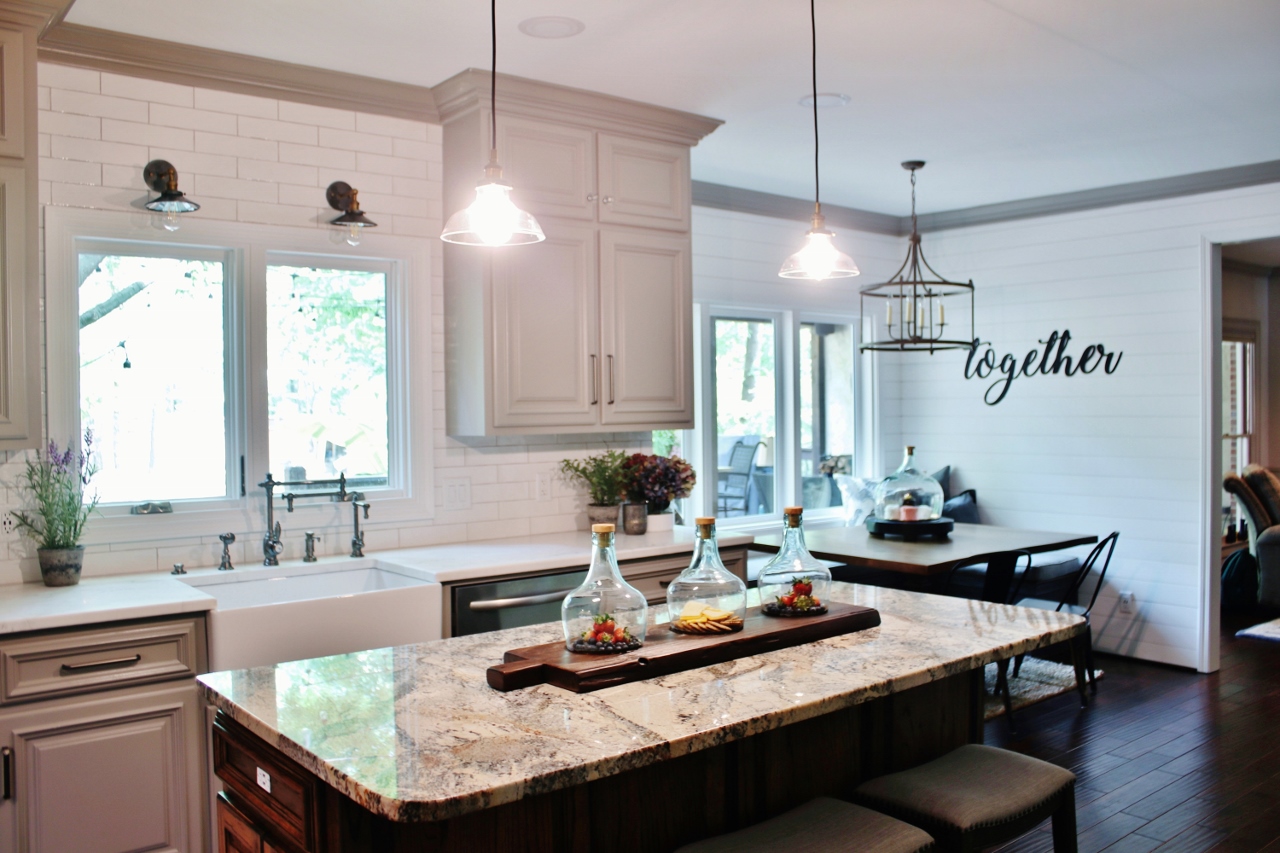 Open Space to Share!
The Richard family loves to entertain and now has an open and inviting space to enjoy with all their friends and family.
A Sink You Don't Want To Run From!
Puliatti always says, "the hardware and fixtures are the jewelry of the kitchen." Waterstone Faucets are a MUST in high end luxury homes. They make a statement as well as being beautiful and unique to look at. Courtney says, "we love this faucet set… it's its own unique diamond for this kitchen."