Robin's Bathroom Retreat
In May 2019, Puliatti was approached by Robin to help renovate and refresh a special room… the bathroom! With recent time spent in the hospital, Robin's husband needed a bathroom with wheelchair access. So, Puliatti, using in her unique style of old and new, incorporated a new clawfoot tub, a classic reclaimed hardwood sink cabinet and stone basin, nouveau chic farmhouse meets formal style mirror and decorations, and most importantly, a wheelchair accessible shower without forfeiting any of their design preferences.
.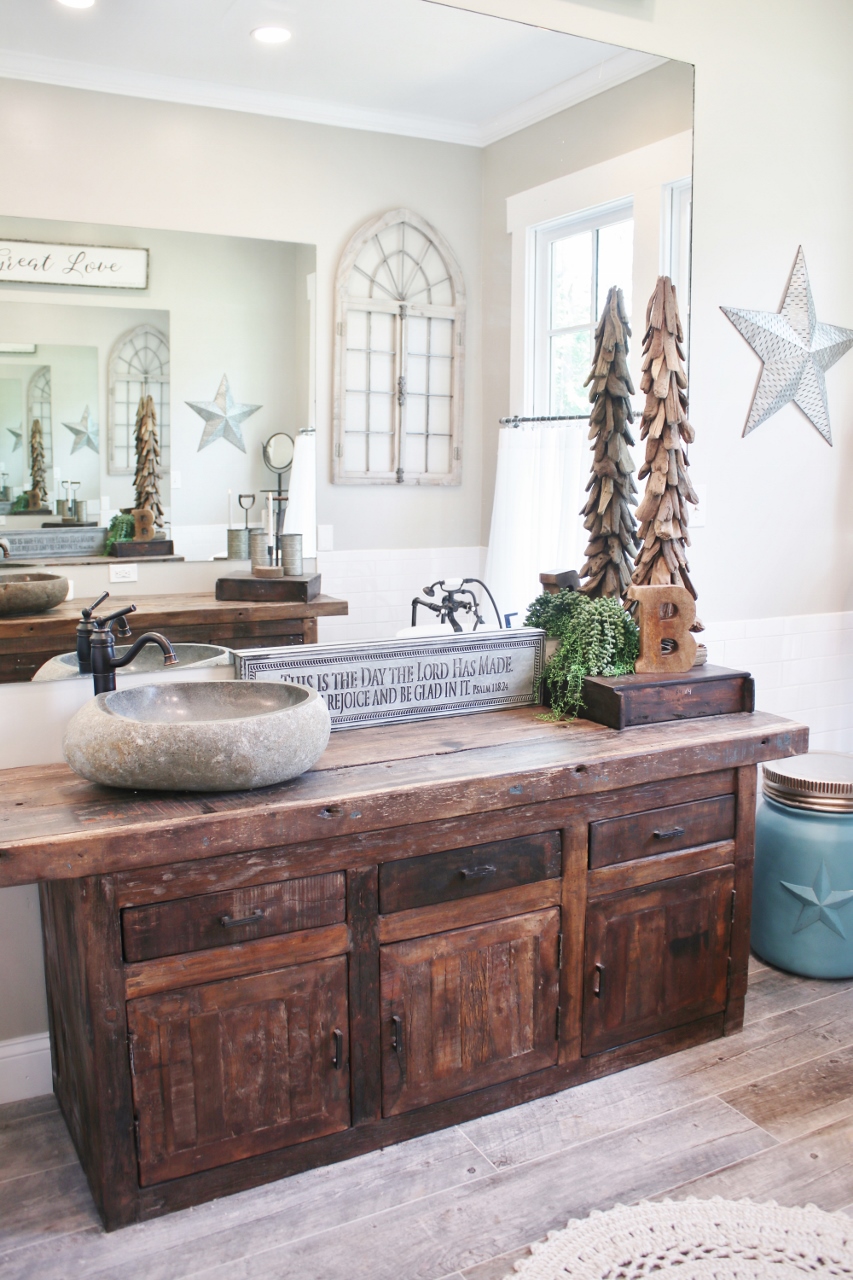 Hardwood cabinet meets nouveau chic farmhouse...
Wheelchair Accessible Shower and Toilet Space Wide Enough To Move!
With Robin's artistic flair and love for the countryside and her husband's need for mobility… this was a design with a lot of love and care for this sweet couple's master bath!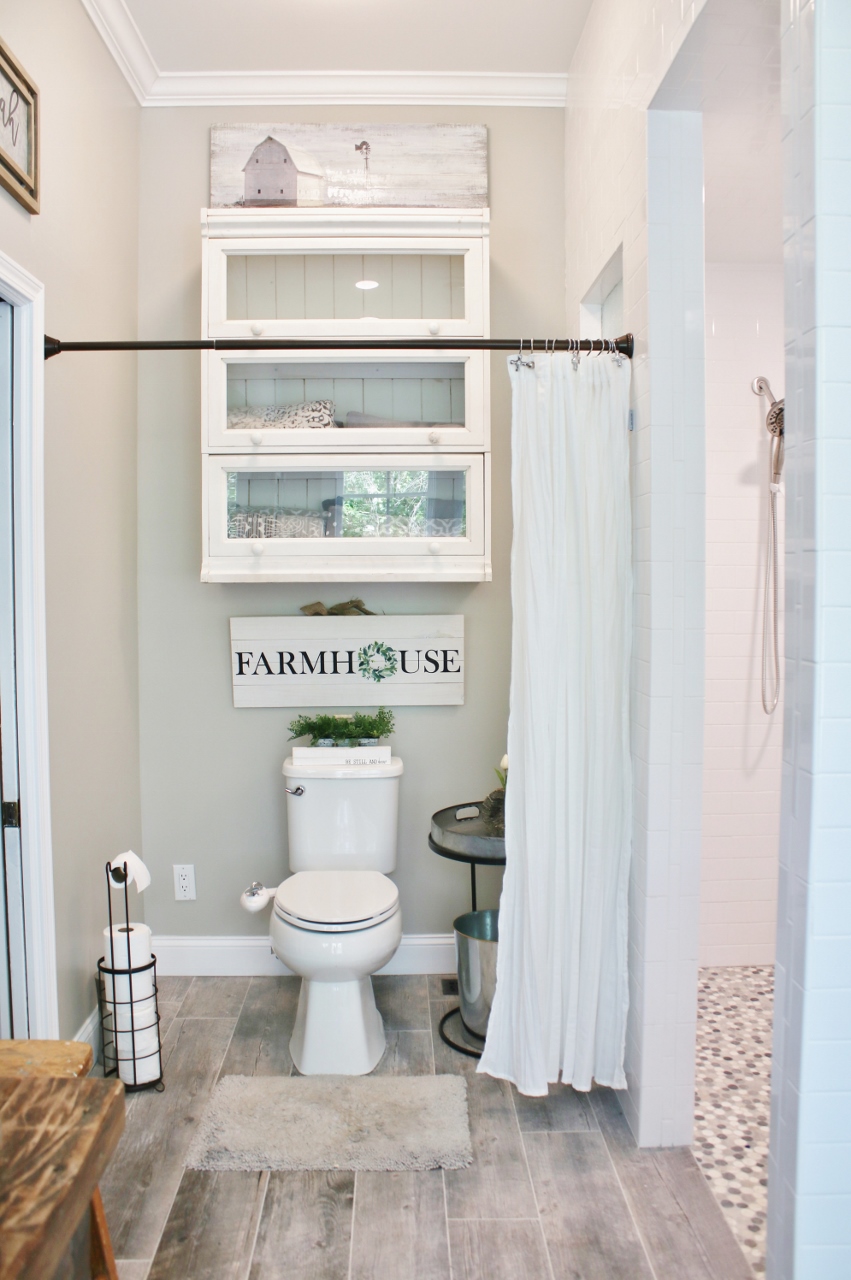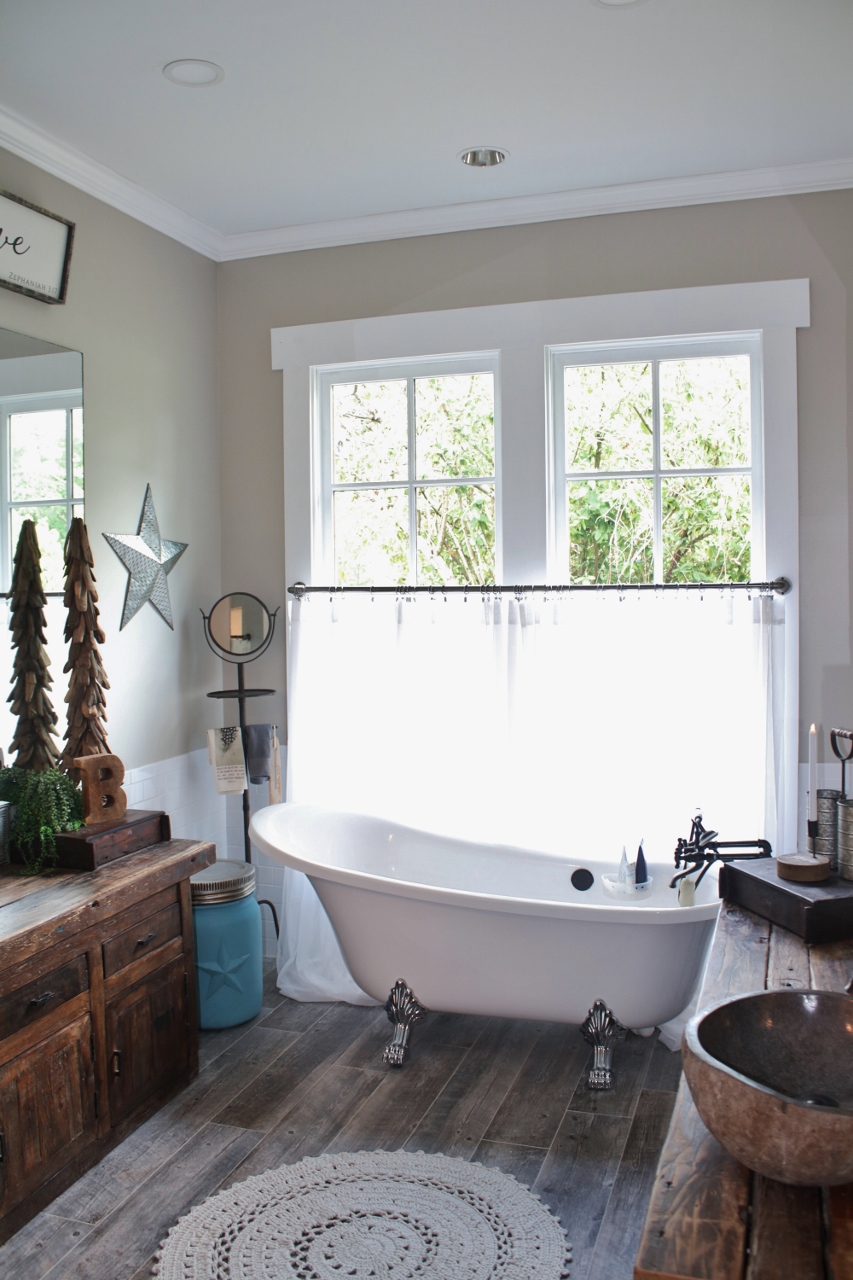 Clawfoot Tub For Deep Relaxing Moments
Robin had always wanted a claw foot tub… now she has the perfect space to enjoy the aroma of bath salts in a nice hot bubble bath.
Reclaimed Cabinetry and Stone Basin!
Puliatti always says, "every detail matters." Found at a salvage yard… these vanities were the perfect choice for this master suite. The character of the old wood  gives off a soothing and relaxing feel for this space!